Hoffmann Group Foundation image movie
Our guiding principle:

Tools create value
A sense of social responsibility and commitment have been an integral part of the Hoffmann Group's company culture for decades. For this reason, the Hoffmann Group Foundation was established in 2006 under the motto "Tools create values". The values of reliability, responsibility and sustainability that define the approach of the companies organised in the Hoffmann Group are also reflected in the commitment of our Foundation.
The Foundation primarily supports institutions in Germany which promote the development of disadvantaged and traumatised children and young people, helping them to lay the foundations for a successful and happy life. The focus is also on the use of tools and creative work to enable children and young people to create things of lasting value and gain confidence in their own abilities. Since the latter is often not very developed due to their life history, improving self-confidence is of great importance.
In 2013, the managing partners Nicola Januschke-Bleicher and Verena Heinrich took over the Board of Management of the Hoffmann Group Foundation and raised its profile. Since then, they have consistently promoted the development of the Foundation's activities.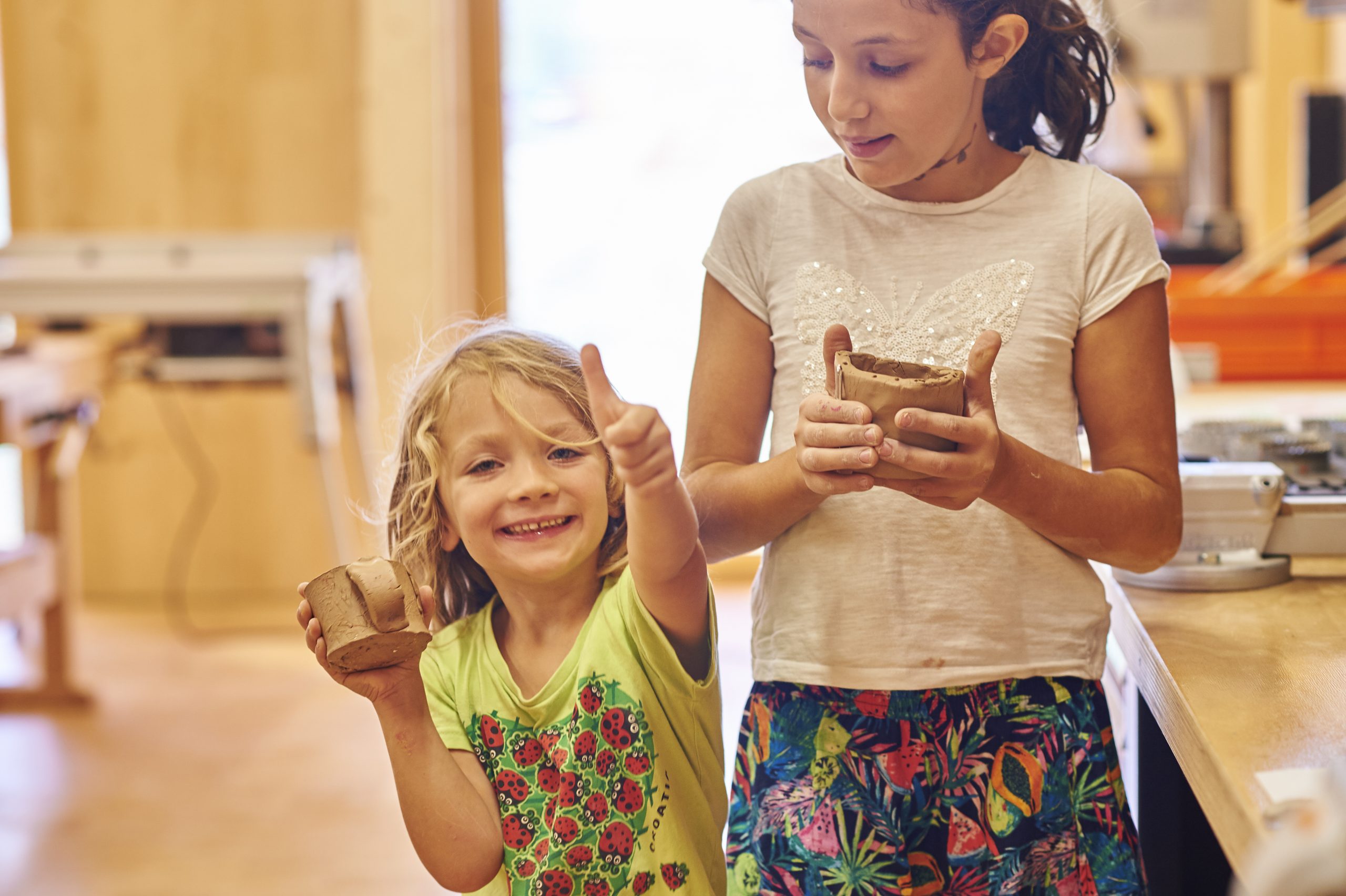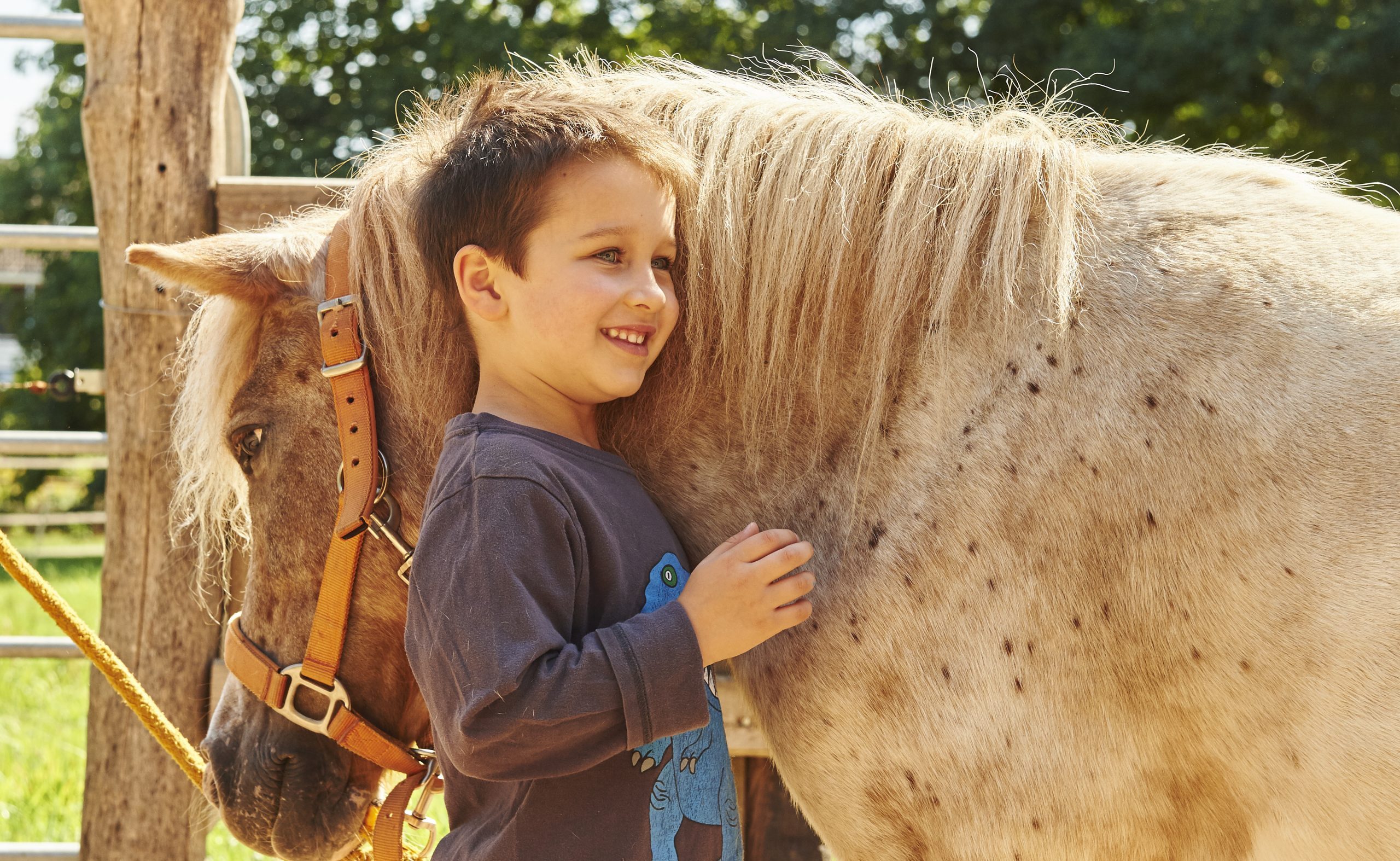 Achieving more with our projects
Give confidence
Take heart

Children are our future. Our projects support them in leading a happy and fulfilling life.

Putting tools into the right hands

Learning to craft ist learning for life. We empower children and young people to find their own strengths.

Creating safe spaces

Being a child, trying things out, learning through play - the projects of Hoffmann Group Foundation bring everything together under one roof.
What we want
The Hoffmann Group Foundation is stepping up to take responsibility for future generations and is taking an active and formative role in society. For us, the top priority is supporting the projects and institutions sustainably and in the long term. Since we were founded, we have continued to increase our support throughout Germany. Since 2021 we have been expanding the new ORANGE PROJECTS division. With all our projects, we want to create tangible experiences for the children and young people that have lasting value for them.
"We strongly believe that every child has the capacity to lead a successful and happy life. And we are doing our best to help those who can't achieve that goal on their own."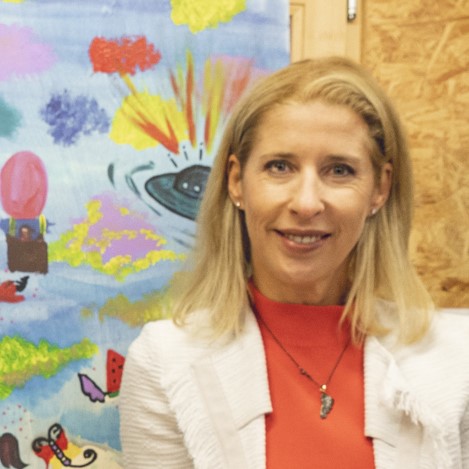 Verena Heinrich
Director of Hoffmann Group Foundation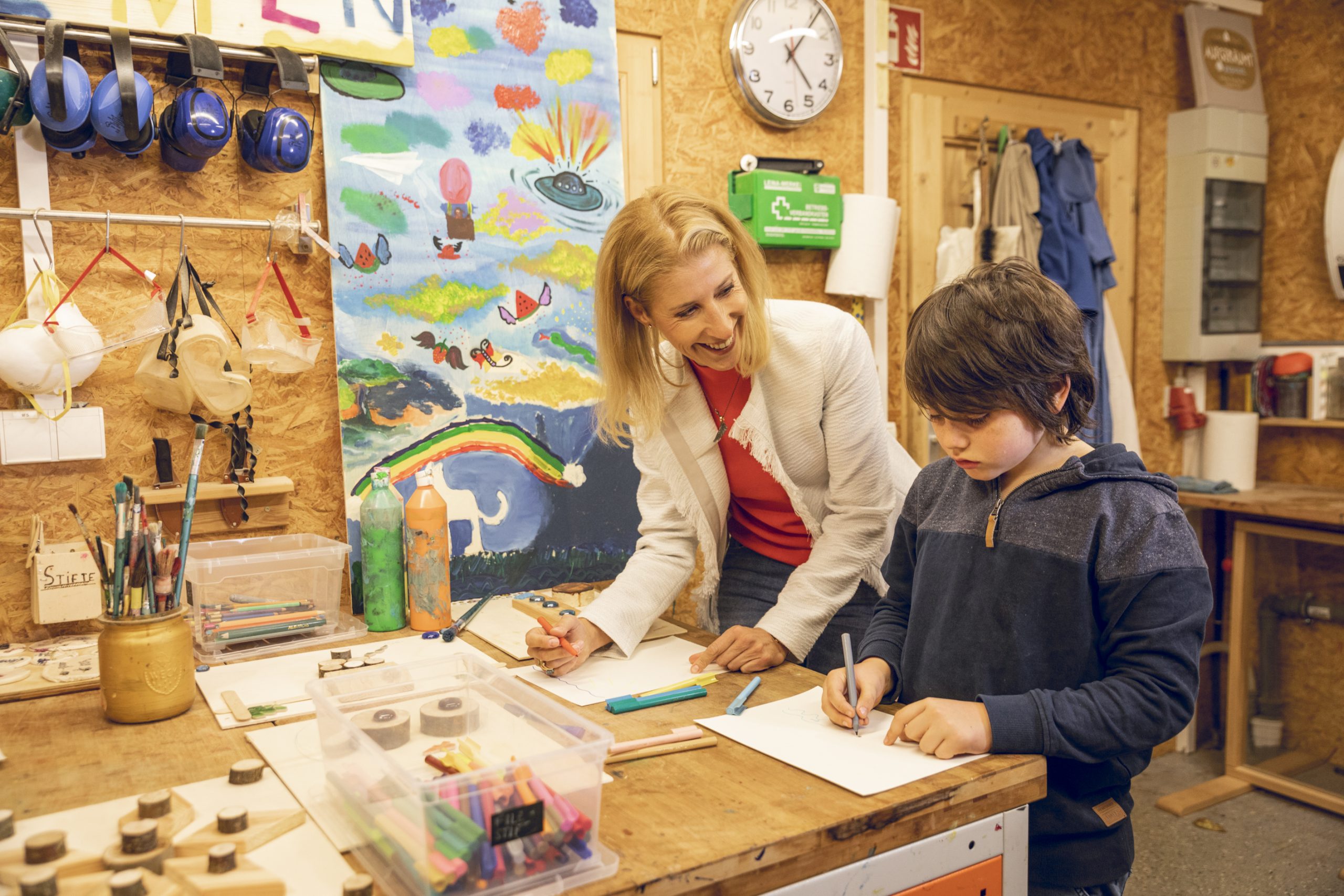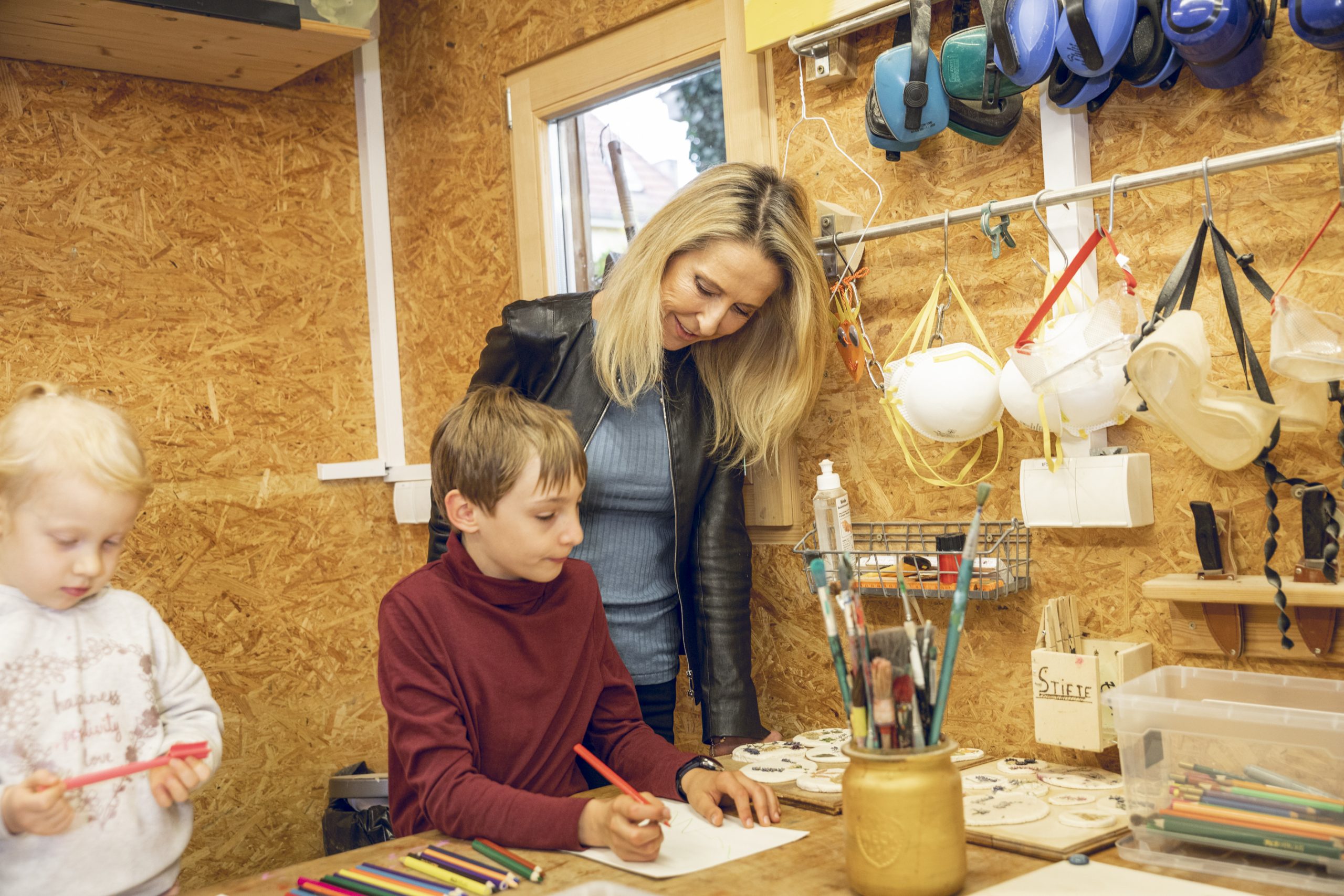 What we do
Under the motto "tools create value", we support and collaborate with organisations, institutions and projects to promote the development of disadvantaged and traumatised children and young people. Among them are young people who are disadvantaged or traumatised due to a difficult social environment, severe illnesses or disabilities of any kind.
The Hoffmann Group Foundation does not see itself as a funder of charitable institutions and projects, but also acts cooperatively, in partnership and on an equal footing. Only long-term participation will guarantee the protection and further development of the projects. The broad range of support we provide in workshops, the riding hall or in art, music and dance therapy enables children and young people to discover their talents, develop their skills, and in this way build their self-confidence.
Collaborating with us expands the opportunities for the facility in creative, educational or even therapeutic areas considerably, as many of the therapies offered would not be conceivable with only regular funding from the state youth welfare office.
The Hoffmann Group Foundation timeline
Establishment of the Hoffmann Group Foundation

A milestone is achieved

Opening of ORANGE HOUSE Peißenberg

The first therapie and creativity center is opened

2012 - 2016: Our regional projects are brought to life

Martin-Luther-Haus, LebensRäume, Grundmühle, Grundschule Ravensburger Ring, Spatzennest, Wirbelwind

Opening of ORANGE HOUSE in Bremen

The second ORANGE HOUSE starts looking after disadvantaged children and young people

Regional project at Raphaelshaus Dormagen

Another regional project receives support

Signing of the ORANGE PROJECT Berlin cooperation agreement

The Foundation now also supports children and young people in the capital city of Germany